Living in the Light of Christmas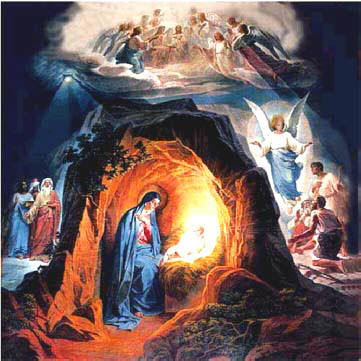 The lives of most of us are like the lives of the shepherds in the nativity stories. We are like those shepherds living in the fields watching over their flock. We work day and night, hopeless, poor, full of anxiety, insecurity and need. Each of us has experienced the darkness of everyday life, the lack of prospects, the struggle to make ends meet. But then, suddenly, these shepherds witnessed the birth of Christ. 'The Glory of the Lord shone around them' (Luke 2:9). Their darkness was dispelled by the light from heaven.
I do not know what these ordinary shepherds did to deserve such a miracle. Their lives were illuminated once and for all by the light of the Son of God. Luke says that, 'the shepherds went back, glorifying and praising God' (Luke 2:20). The shepherds did not become rich or noble, nor did they elevate their social status or gain any particular honours. They 'went back' – i.e. they returned to their work. But something had changed forever – now they knew that there was another life, another reality. They had seen angels, they had witnessed the heavens opened and the birth of God. Such experiences are impossible to forget; their lives would never be the same again.
A life in the light of Christmas is a miracle that is available to everyone. Not only shepherds and wise men, but each one of us can see our lives brightened and illuminated by the presence of God. This Advent time gives us the opportunity to break out of the gloom of our everyday lives and allows us to raise our gaze to look up to the heavens and to dwell on God. The favour and blessing of heaven is upon us.
Let us remember this in our troubles and afflictions, in our disappointments and doubts. May the light of Christmas shine upon our lives.