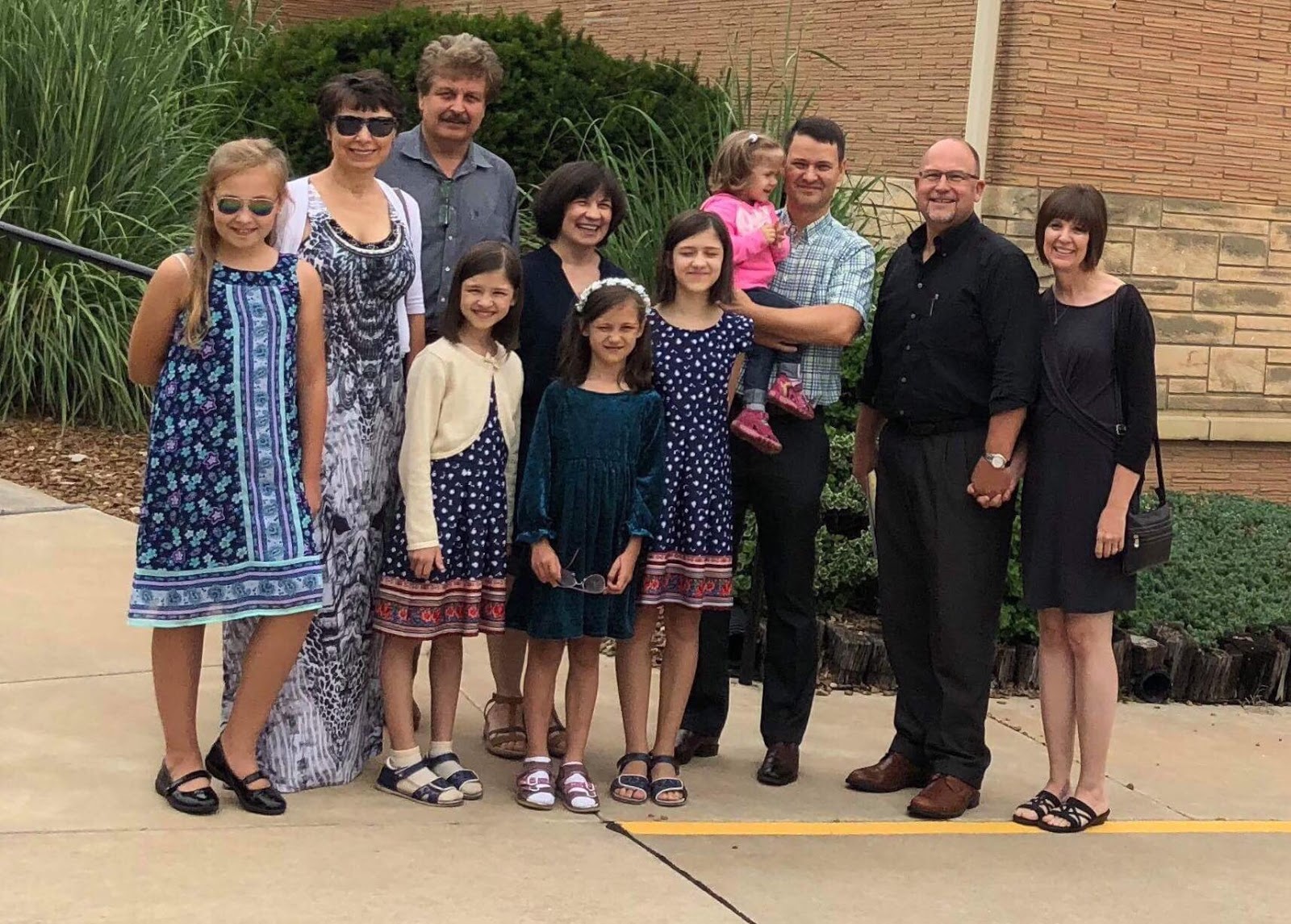 Prayer
Update from the Cherenkovs
Dear Friends, greetings in the
name of Jesus Christ, "who is
able to do immeasurably more than all we ask or imagine" (Ephesians
3:20)!
We are deeply grateful for
your friendship and prayers for our family during this transitional period in
our lives and ministry with Mission Eurasia.
In the last letter we wrote
from Ukraine, we asked you to pray for our flight to the US and for housing arrangements
so that we could settle into a new place. We are so grateful to God and to you
for answers to both of those needs!
Immediately after we arrived in
the US, you also helped to meet our needs by attending our welcoming party and providing
such generous gifts. Your kind and generous response to the needs of our family
and ministry was such a pleasant surprise to us, as well as to many of our
friends, and we are immensely grateful for this.
Today,
we echo the Apostle Paul's words about God and what we are experiencing in our
lives: He is "who is able to do immeasurably more than all we ask or
imagine" (Ephesians 3:20).
We are writing this letter
from the small Mennonite town of Hillsboro, Kansas, where we will live for the
next year. As you know, we received a work visa for two years and we hope to
use this time for additional training, ministry involvement, and further growth
with Mission Eurasia. As we settle down, I will be serving our Wheaton and Kyiv
Field Ministries offices, coordinating projects in the former USSR, developing
new contacts and partnerships, helping Mission Eurasia's President Sergey
Rakhuba in his travels, and organizing a number of events. In addition,

Tabor College, a local college in Hillsboro, has
kindly offered me the title of visiting professor and I hope to prepare some
lectures and seminars on church history and missions in the former USSR to
present there. Praise God for these
new opportunities!
We greatly appreciate the
hospitality and help of our local friends. Three of our children are already attending
a local public school. There are wonderful, friendly, and hospitable churches
in Hillsboro and we hope to develop relationships with them and learn from
them.
God is perfectly providing everything
we need and is sending us many friends. This has been the biggest surprise for
our family—finding out how many friends in Christ we have around the world. We
thank God for you, your friendship, and support.
·
I would also like to ask for your prayers for our
family, that God would keep them safe during my frequent travels. Please pray
that Nina and our children would successfully learn English and adapt to our
new cultural environment so that we can all prepare ourselves for the next
phase of ministry with Mission Eurasia.
Again, please accept our
heartfelt appreciation for your participation and partnership in the ministry
of Mission Eurasia and God's mission in Eurasia!
Praise God, "who is able to do immeasurably more
than all we ask or imagine!"
With
deepest appreciation,
Michael,
Nina, Caroline, Vasilisa, Michelle, Sara Stephanie