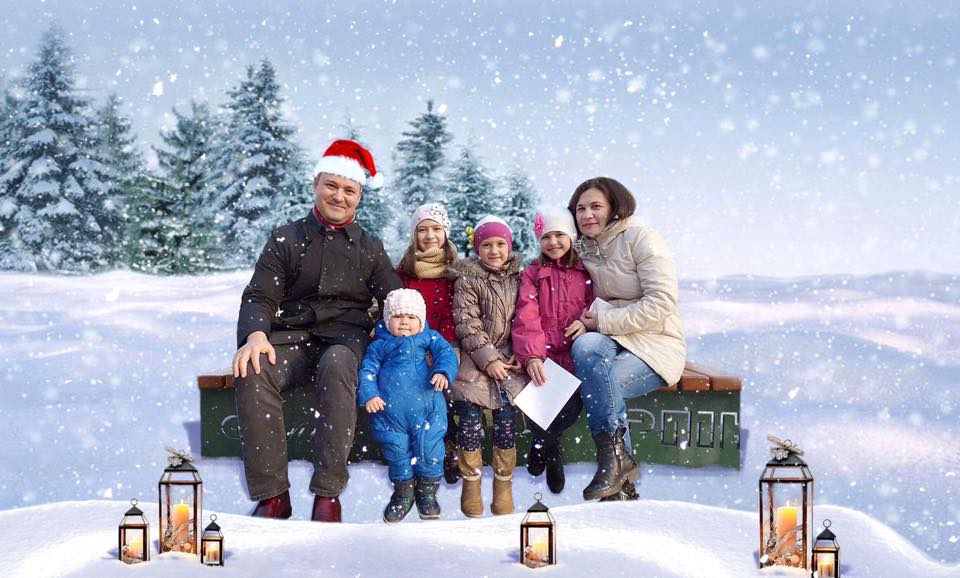 Christmas is a time of celebration for all the people, not just
Christians (and not just children!). It's not just for us, our church or our
country, but for the whole "world," the whole "earth."
Let's recall what the angel said,
"Do not
be afraid, for behold, I bring you good tidings of great joy which will be to
all people.
For there is born to you this day in
the city of David a Savior
" (Luke 2:10-11).
All words are important here, and especially 4 of them: 2 pairs –
"great joy" and "all people."
The birth of Christ is such a great joy that it will suffice for
everyone.
We are all included in what's taking place.
We are all invited to this celebration:
faithful and unfaithful, superstitious and
non-believers.
Everybody is illuminated by the light of Christmas. Everybody is
gifted with its great news.
Let's give back Christmas its grandeur to be celebrated by
everybody: near and far, friends and enemies.
Let's wish a Merry Christmas to those who say "I don't believe,"
or those who think, "it's not for me," those who lack light and joy of
Christmas, and those who are tormented in the darkness of loneliness and
despair, sin and evil.
Let's remind ourselves of the joy of Christmas, let's open doors
and windows and let it into our lives. It's so immense that it will fill all
our emptiness and heal all our sorrows.
May our hearts and houses, cities, and countries be filled with
this "great joy!"
0
0
1
215
1229
ASR
10
2
1442
14.0
Normal
0
false
false
false
EN-US
JA
X-NONE
/* Style Definitions */
table.MsoNormalTable
{mso-style-name:»Table Normal»;
mso-tstyle-rowband-size:0;
mso-tstyle-colband-size:0;
mso-style-noshow:yes;
mso-style-priority:99;
mso-style-parent:»»;
mso-padding-alt:0cm 5.4pt 0cm 5.4pt;
mso-para-margin:0cm;
mso-para-margin-bottom:.0001pt;
mso-pagination:widow-orphan;
font-size:12.0pt;
font-family:Cambria;
mso-ascii-font-family:Cambria;
mso-ascii-theme-font:minor-latin;
mso-hansi-font-family:Cambria;
mso-hansi-theme-font:minor-latin;}